Legacy Lifelines
Stories That Never Have To  End
MEMORIAL
a written statement of facts designed to preserve the memory of a person
When a loved one passes away, there is no question that this can be one of the most difficult times in a person's life. It doesn't matter if it happens suddenly or been long expected — the loss is painful and can last a lifetime.
What's also true is that we often have a very limited picture of what our loved one's interests were at different stages in their lives. Their loves of food, music, comedy, drinks, sports, books, travel, school, magazines, cooking, art, dance — people, places and things — and much, much more.
Help create their Memorial by adding in the things you know and then pass it on to collaborate with others to build a more complete picture of your loved one. And when it's complete, everyone that participates receives their personal copy of the Memorial.
It's truly a wonderful way to keep our loved ones alive in our hearts and minds for generations to come.
Sign-up for your Legacy Lifeline: Memorial Book: It's 100% free — courtesy of Planned Acts of Kindness — for those who have lost a family member due to COVID-19. 
In this time of division and loss we need better ways of connecting with the people in our lives that we care about. At the same time, we need to pay attention and enjoy the small things that we often overlook. Our Quality of Life is determined by how we show appreciation and gratitude towards others, rather than by what we have or don't have. And what we have is each other.
Each Legacy Lifeline book has numerous chapters devoted to various aspects in people's lives. By answering a series of questions, you create a living document to share with others. This a wonderful project for a loved one to do, because it gets them to think back over the years and relive joyous memories over and over again.
When the project is completed it's designed to be shared with loved ones and give them the opportunity to learn more about their life, see the commonalities that unite us and have a living document that can be passed down through future generations.
For the people in your life, Legacy Lifeline books are great gifts to let them know how much you care …
WE CARE
A portion of the proceeds from Legacy Lifelines go directly to support the Mission and Goals of Planned Acts of Kindness and the One Planet-One People Movement. We thank you. It's much appreciated and needed.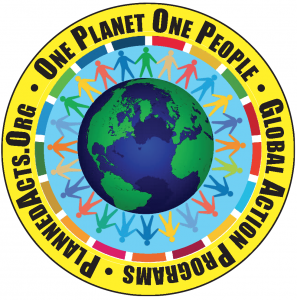 We Bring Your Life to Light

We Make Smiles Happen

We Create Joy & Happiness

We Forge Stronger Connections

We Build Generational Bonds

We Keep You Alive In Hearts & Minds
MEMOIR
an account of one's personal life and experiences; autobiography
Regardless of your age, it's never too early or too late to create and share your living memoir. Document the important (and fun) things you value at different stages of your life, sprinkle in pictures, voice and video if you wish, and you have a keepsake that you can pass on.
But that's only part of the joy and happiness you create. The people that you give your Memoir to can create companion books where they can add-in their comments and share their likes as well.
After all those years of being close, imagine the conversations you now can have when you both discover you love many of the same things!
Care. Create. Connect.


Uncover the Uncommon.